MD Transitioning Youth with Disabilities provided enhanced and coordinated services and supports to Maryland youth between the ages 14 -16 who received Supplemental Security Income (SSI) benefits. Such services and supports included:
Transition planning
Financial planning and benefits management
Employment and post-secondary education preparation activities
Social and health linkages (for example, self-advocacy, youth development activities, health and wellness information)
All services and supports were customized to the individual youth and services provided by Maryland PROMISE were also extended to family members.
The primary goal of the state initiative was to assist youth recipients achieve better post-school outcomes, including graduating from high school readiness for college and a career, completing post-secondary education and job training, and obtaining competitive employment in an integrated setting. The underlying premise of Maryland PROMISE was that improved coordination between services can improve outcomes for youth on SSI and their families. Maryland PROMISE's goals included improving the life outcomes of youth on SSI and decreasing their reliance on the program, as well as reducing the federal government's cost.
The state of Maryland was one of six grantees to receive 5–year funding from the U.S. Department of Education to develop, implement, and evaluate a service model that promotes positive outcomes for children who receive SSI. The study, called MD PROMISE (Promoting the Readiness of Minors in Supplemental Security Income) recruited 2,000 eligible youth and families to participate in the study. Half of those youth enrolled receive services to help them achieve better outcomes. A comparison was made between the group receiving enhanced PROMISE services and those who received the typical services within their communities. The U.S. Department of Education and its federal PROMISE partners intended to use the findings and results from Maryland and the other grantees to inform public policy and to build an evidence base for improving post-secondary education and employment outcomes of child SSI recipients and their families.
PROMISE was a joint initiative of the U.S. Department of Education, the U.S. Social Security Administration, the U.S. Department of Health and Human Services, and the U.S. Department of Labor.
Within the State of Maryland, MD PROMISE was a partnership between the Maryland Department of Disabilities, TransCen, Inc., and Way Station, Inc.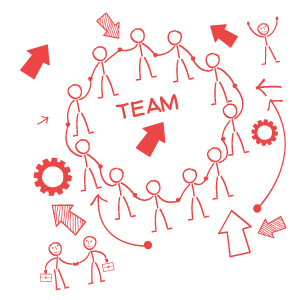 Lessons Learned