How to be a Smart Shopper
One way to spend your money wisely is to be a smart shopper. That means shopping around to compare prices to make sure you are getting a good deal. You can also find out if or when an item you want goes on sale for less money.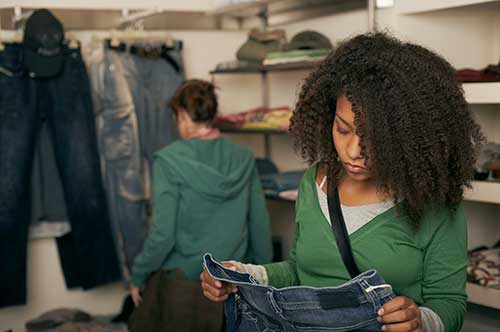 Beware of the Ads
Ads can sometimes derail your spending plan.
Ads are designed to pressure you to buy right away.

Ads are on TVs, radios, the internet, and in newspapers. They are designed to pressure you into thinking you have to purchase their product right away.

Ads tell you that they are the Best.

Ads try to convince you that a business has the best product and there's no reason to shop around.
Compare and Save!

You work hard for you money. Comparison shopping is a good way to stretch your dollars and avoid the advertising trap. For more information check out these sites:
The Mint has questions you may want to ask yourself to help you make a smart decision.
You Are Here game from the Federal Consumer Protection will tell you more about advertising techniques, target marketing, suspicious claims about products, and more.
Related Resources
---