You have Rights
At times, you may feel that you have not received assistance, etc.
The right to enjoy opportunities in your community.
The right to apply for rehabilitation services.
The right to be treated with respect and courtesy.
The right to be involved in decision-making processes that affect your life.
The right to receive accommodations and the supports necessary to live and work in your community.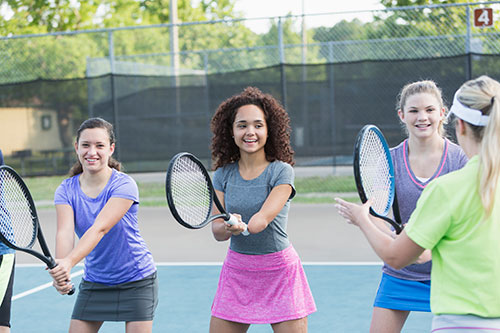 If You have a Complaint
Various state agencies can help you as you prepare to work. At times, you may feel that you have not received the services or assistance you are eligible to receive. There are steps you can take to have your complaints heard. Each agency has specific procedures. Find out more about who can help you through the process of stating your complaint in the proper way for the following agencies:
---
Client Assistance Program (CAP)
The Client Assistance Program (CAP) can help you with your concerns about applying for and the services you receive from the Division of Rehabilitation Services (DORS). If you disagree with a decision that has been made by your DORS counselor, you should discuss it with the counselor or the supervisor. If that does not fix the problem, CAP can work with you and DORS to resolve the disagreement. You have the right to file an appeal. Among other things, CAP can help you by:
Explaining your rights and responsibilities, as well as DORS policies and procedures.
Providing support when a service has been denied or if you are unhappy with a service provided.
Arranging for legal services if it becomes necessary.
---
Developmental Disabilities Administration (DDA)
If you receive services from the Developmental Disabilities Administration (DDA) and you experience a problem with your provider, staff, the services you get, or if you feel that your rights have been violated, here are some strategies to try to resolve the problem:
Talk to the person you are having a problem with.
Contact your resource coordinator.
Contact your provider's program director or executive director.
Request to attend your provider's standing committee or their board of directors meeting. Your counselor should be able to help with this.
Contact your DDA regional office.
Contact your Regional Advocacy Specialist
Note that these strategies are merely suggestions for an informal approach to resolving conflict. DDA applicants and recipients have the right to request an informal hearing at any time.
---
Behavioral Health Administration (BHA)
Complaints: Report all complaints to Behavioral Health Administration (BHA) and the core service agency (CSA). These agencies will work to make sure that your complaint is addressed. If you are unhappy with a provider, services, or the mental health system, you can call the toll-free number 1-800-888-1965.
Grievances and Appeals: If you or your provider disagrees with a decision about your care, you may file an appeal and ask for a second opinion. You can request this in writing or by telephone. If you still do not get the services you believe you need, you can appeal to the CSA in your county. You can get a listing of CSAs through the Maryland Department of Health.  If there is not a CSA in your county, you may be referred to BHA. You will still receive care during review by the CSA.
---
Department of Labor, Licensing and Regulation (DLLR)
American Job Centers
---
Disability Rights Maryland (DRM)
Disability Rights Maryland is a private, non-profit legal services agency. It is not part of the state government. Their mission is to protect and advocate for the rights of people with all types of disabilities.  They focus on making sure people are free from abuse and neglect; are free from unnecessary institution placements; and have access to housing, transportation, and education.
---
DRM use many strategies to advocate for people with disabilities

The lawyers and paralegals at DRM use many strategies to advocate for people with disabilities.  They give information and referrals, provide technical assistance, community training, and advocacy outreach.  At times they also provide direct legal representation and work as your lawyer.

To get legal help from DRM

You can call them between 10am and noon Monday through Friday.  Ask for the "intake office."   A staff member will ask for your name, address, phone number, and will talk with you about what kind of legal problem you have.  DRM will then let you know if they can take your case, or they will refer you to another organization.  If you cannot call, you may send a letter, a fax or make an appointment to go to their office in Baltimore. 
DRM Contact Information
Call between 10am-Noon
Phone: (410) 727-6352
Tool Free: (800) 233-7201
TTY: (410) 235-5387
Mail: Disability Rights Maryland
1500 Union Ave, Ste. 2000
Baltimore, MD 21211